Readers like you help support Android Police. When you make a purchase using links on our site, we may earn an affiliate commission. Read More.
My first few days with the Sonos Era 300 were frustrating, and it had nothing to do with the matte black speaker failing to blend in with my living room's messy decor. My right ear was blocked and everything sounded muddled, including the Dolby Atmos-mastered tracks I desperately wanted to find as compelling and straight-up better than whatever stereo mixes Spotify had been spitting out of various connected speakers for years. My first impressions of the Era 300 (and the smaller Era 100), in a small crowded Manhattan office officiated by the Giles Martin, made me hopeful that spatial audio — nascent, but not an entirely new concept to me at the time — was as transformative as Sonos wants it to be.
Back at home, in my capacious and oddly-shaped living room, and even up in my more aurally-friendly office, I'm not so sure. The Era 300, even at $449 USD, is definitely the best bang-for-your-buck connected speaker you can buy today — it unsurprisingly trounces the fidelity of the $299 HomePod 2 and now-$199 Amazon Echo Studio — and fits into Sonos's expanding speaker lineup as both a standalone speaker and part of an existing system.
But its success hinges on a few key things: your embrace of a new music format that, right now, is limited to two streaming services; and how willing you are to tolerate Sonos's many quirks, even if you're already embedded in the ecosystem as I am.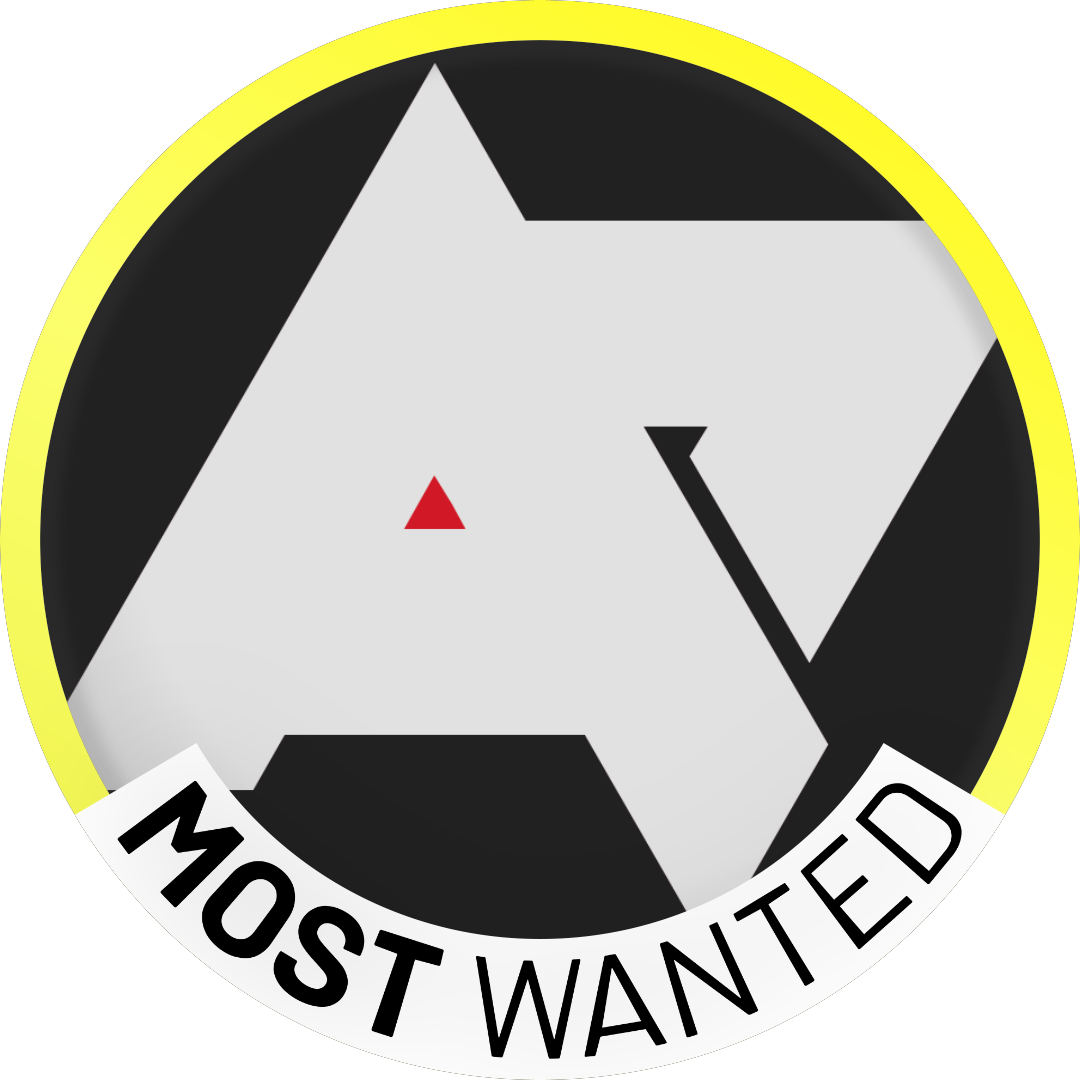 Sonos Era 300
The Era 300 is a big, expensive, stationary speaker that introduces Dolby Atmos support to Sonos's line of music-focused speakers. With four directional tweeters and two woofers, the Era 300 can fill a room with accurate sound that's also warm and super musical. And it also works with spatial audio, if you're into that. It's not cheap, but along with line-in and Bluetooth support, it's Sonos's most versatile speaker ever.
Dimensions

6.3" x 10.24" x 7.28"

Connectivity

Wi-Fi 6, Bluetooth 5.0, USB-C, AirPlay 2

SMART ASSISTANTS

Sonos Voice Control, Amazon Alexa
Pros
Sublime audio quality
Plentiful connectivity options, including Bluetooth
Spatial audio support is appreciated
Cons
Spatial audio tracks are still hit-or-miss
Line-in adapter is an additional expense
The Sonos app is still rough around the edges
Price & availability
The Era 300 and Era 100 side-by-side
The Era 300, somewhat controversially, costs $449 USD / £449 GBP / €499 EUR, a price that puts it well out of reach of most people looking to dabble in the ever-growing world of connected wireless speakers, or fleshing out an existing Sonos build. Its perusal must be intentional, and its purpose predetermined. Sonos is reticent to market the Era 300 as its flagship standalone music speaker — that role is still reserved for the art-as-object Sonos Five, which costs $100 more and is unrivaled for its sheer power — but it's certainly positioning it as the company's most flexible, adroit at playing stereo mixes and spatial mixes alike, and as a surround speaker for those with enough money to already own a Sonos Arc or Beam Gen 2.
Available in white and black colorways, the Era 300's cinched hourglass design makes it relatively hard to just tuck into the corner of a room, but there are few companies able to so confidently convey a particular aesthetic in product design today as Sonos.
Design & connectivity
I've read a few other reviewers decrying the Era 300's cinched hourglass shape, necessary to keep the speaker's profile relatively thin while cramming inside four tweets and two woofers, but I'm not one of them. While it lacks the refined confidence of the Sonos Five or the dense uniformity of the Era 100, I enjoy looking at the Era 300 in the brief moments I have to interact with it, which is rare. Sonos sought to make volume controls more tactile in the Era series with a capacitive concave slider, a far better replacement for the twitchy buttons on previous models like the Sonos Five and One.
The Era 300 also benefits from Sonos's recent embrace of quality-of-life improvements; there's a dedicated Bluetooth pairing button on the back along with a USB-C port that doubles as a line-in or Ethernet port with the optional adapters ($19 and $39 respectively). Of course, that means Sonos gets away with no longer including an Ethernet cable in the box, which it did on all previous models, so if you're one of those rare remaining wire-everything stalwarts, know that you're paying $40 extra for the privilege. At the same time, the embrace of line-in finally means I can dust off my record player after so many years (and get it tuned because it's sounding a little rough) and play it through a modern speaker system; this hasn't been possible in my house since retiring my A/V receiver and bookshelf speaker set a few years back.
Sonos also made the good decision to outfit the Era 300 with Wi-Fi 6 support, ensuring that signal-related issues are a thing of the past. The common dropouts I experienced on older speakers, prior to the launch of the S2 platform upgrade, are mercifully absent from all recent Sonos products, including this one.
Despite the divisive design, I'd still say the Era 300 looks cleaner and more streamlined than most connected speakers, and the company is leaning further into the DIY ethos that it started with the Move speaker in 2019 by making its newest speakers easier to repair, and out of 40% recycled plastic.
Sound & Experience
For the few people who may not be familiar with Sonos's value proposition, let me sum it up as concisely as possible: Wi-Fi-powered connected speakers that act individually or as a group, centrally controlled through an app that mediates between almost any streaming service you can imagine. While the technology underpinning Sonos's relatively seamless audio streaming capabilities have evolved over the years (leaving behind some older products as a result), what you get from an Era 300, or any modern Sonos speaker, is fundamentally unchanged since the debut of its standalone speaker lineup in the early 2010s.
But that belies the reality of the Era 300: combined with the S2 platform, which from a connectivity standpoint has proven rock solid since day one, it is likely the most versatile standalone speaker you can buy today. It works with Sonos Connect and AirPlay; it's a Cast target; it can receive voice input through Amazon Alexa (though no longer Google Assistant); it can be controlled from within a streaming app or directly through the Sonos app; physically controlled or entirely hands-off; play stereo or spatial mixes; work individually or paired with another Era 300; sit in the background of a Dolby Atmos-powered surround system; be used over Wi-Fi or Bluetooth or, going old school, as the output of any various physical media-powered players.
And, after testing the Era 300 for over a month in almost all of these capacities, the speaker rarely failed to deliver.
Most people are going to consider the Era 300 with Dolby Atmos in mind; there's a furious push from the industry right now to see spatial mixes as the next big thing in music production. And when it hits, it's very good. Listening to Christine and the Queens' "Tilted" over Apple Music (one of two services that can drive spatial mixes through the Era 300 — the other is Amazon Music Unlimited), the soundstage is huge and enveloping, the vocals centered and beautifully crisp, the bass punchy.
It's a massive improvement over the stereo mix, and one of the best ways to listen to one of my favorite songs. Conversely, a bad spatial mix is a kind of dissonant my nervous system physically rejects: "Señorita," the popular song by Shawn Mendes and Camila Cabello, is boomy and muddy, the instrumentation both everywhere and nowhere. It's the exact experience audiophiles warned us about when music labels started mastering records for Atmos a few years ago.
Sonos strikes the right balance between power and control on most Atmos tracks, but success lies in a great spatial mix
Part of the problem is the Era 300 itself: it's attempting to recreate the wide openness of a proper Atmos setup, which calls for dedicated height channels in addition to the familiar center, right and left, and surround channels, in a standalone speaker. The room's size, shape, and resonance, and how well the speaker is tuned to that environment, have a lot to do with the success or failure of even a well-mastered spatial track. There's only so much a single upward-facing driver can do to recreate the true experience of having ceiling speakers sending dedicated sound waves toward your ears.
The Era 300 is also at a minor disadvantage in that, according to Sonos itself, it does not want to "optimize" any of the spatial tracks that are being played through it. That may sound like it's not intuitive since it's doing a fair amount of processing when paring down an Atmos track to a handful of directional tweeters, but Sonos tells me its goal is not to color any of the music being played; a poorly-mixed Atmos track should sound bad coming through the Era 300, just as it would be played through a purpose-built home theater with a true Atmos configuration.
To that end, the experimentation in finding good spatial tracks is part of the fun, and I spent a good few hours trying to do just that. There is a problem, though, and it's only half Sonos's fault: the only services that currently support spatial through the Era 300 are Apple Music and Amazon Music Unlimited, and tracks need to be played through the Sonos app itself. The former isn't a huge deal; Spotify doesn't even have a spatial library, so Apple Music is the next best option (Tidal also hosts Atmos tracks, but it's a relatively tiny service).
4 Images
The Sonos app on Android showing Dolby Atmos content playing through Apple Music
But using the Sonos app to search for music, especially albums mastered for spatial audio, is a nightmare I wouldn't wish on my worst enemy. Not only is the search experience bad, but there's no current way to filter specifically for Atmos-mastered content in the Sonos app. It's far easier to find such content within the Apple Music or Amazon Music apps themselves, but casting to the Era 300 that way does not send a spatial signal, so you're just getting the stereo mix. It's a bit of a mess.
That said, listening to stereo content on the Era 300 is a pleasure, and I will admit to spending most of my time with the speaker just casting to it through Spotify or Apple Music. It's a big, powerful, wireless speaker that produces a tight low-end and excellent stereo separation, and aside from my Arc, which sits below my TV, is by far the best speaker in my home for playing music.
Bluetooth & microphones
The addition of Bluetooth is also low-key revelatory, especially if this is going to act as a party speaker for when people come over (and why wouldn't it, given its fidelity?). Unlike the Move, which forces users to disconnect from Wi-Fi to enable Bluetooth, and unlike the Roam, which had what I consider to be the most frustrating Bluetooth pairing UX in the history of portable speakers, the Era 300's integration is straightforward. You press the clearly-marked button on the back to enter pairing mode and, once connected to a phone, the speaker accepts the most recent input from either protocol.
One thing to keep in mind, especially for Android users entrenched in the Google ecosystem: while there are excellent beamforming microphones on the Era 300, the speaker only supports Sonos Voice Control and Amazon Alexa. Google Assistant is no longer supported, though Sonos claims dropping the integration has nothing to do with the ongoing litigation between both companies. Whatever the reason, it's sure to be frustrating to the few people who may be upgrading from an earlier speaker with such support, but in all honesty, I always found Sonos's third-party assistant integration to be finicky and full of false positives, and I disabled the functionality entirely on the Era 300. Even the vaunted Sonos Voice Control, which does all the processing locally, creepily answered, "How can I help you?" to a silent room more than a couple of times before I put a stop to it.
That said, the microphone quality is good enough for most things, and when it's not edging its way into your conversations, Sonos Voice Control is extremely quick to respond and capable of changing volumes, swapping tracks, and searching for songs. It's my preferred voice option on the Era 300 and, going forward, all other Sonos speakers.
Competition
The Era 300 has few direct competitors. The HomePod 2 and Echo Studio have nowhere close to the same audio fidelity, and they're priced considerably cheaper to boot. The HomePod sounds great, but is heavily optimized towards Apple users, and Apple Music in general, and lacks the versatility of the best smart speakers.
If you're still skeptical of spatial audio's aural benefits, and I wouldn't blame you if you are, the $549 Sonos Five is a better speaker overall for stereo mixes. Inside the physically imposing body are three tweeters and three woofers, all of which are significantly larger than those in the Era 300. The low-end, in particular, is sublime and negates the need for a subwoofer in all but the roomiest spaces.
On the other end of the spectrum, the $249 Era 100 is a definite upgrade over the Sonos One Gen 2, and perfectly suitable for smaller spaces the Era 300 may overwhelm. If you don't need spatial audio support, nor the satisfying rumble of a larger speaker's bass response, feel comfortable saving $200 and get the Era 100. I'll have a review of that one shortly and will explain why I think it's a better buy for most people right now.
Should you buy it?
The Sonos Era 300 is currently my favorite connected speaker, even as I remain dubious of spatial audio's inherent — and long-term — advantages. Its versatility and approachable price (yes, $449 is actually quite reasonable for everything this can do) is basically impossible to match right now, and Sonos has the right partnerships and integrations to justify the hefty investment. I have some quibbles with the need to use the rough-around-the-edges Sonos app to find and play spatial tracks, but that's a minor inconvenience in the grand scheme of things.
I've enjoyed using the Era 300 more than I thought I would, both for the novelty of its spatial audio capabilities and the sheer force of its stereo power. Its price will be a roadblock for many people, and rightfully so, but if you're willing to engage with it — and Sonos offers free returns, so why not? — I'd recommend giving it a listen.
Sonos Era 300
The Era 300 is a big, expensive, stationary speaker that introduces Dolby Atmos support to Sonos's line of music-focused speakers. With four directional tweeters and two woofers, the Era 300 can fill a room with accurate sound that's also warm and super musical. And it also works with spatial audio, if you're into that. It's not cheap, but along with line-in and Bluetooth support, it's Sonos's most versatile speaker ever.