Readers like you help support Android Police. When you make a purchase using links on our site, we may earn an affiliate commission. Read More.
Smart security cameras can get pricey quick — indoor-outdoor cameras from top players in the space like Ring and Arlo can go for $100 or more apiece, and typically require costly paid subscriptions on top of that to get all the features you'll want. Wyze's Cam Pan v3, on the other hand, costs just 40 bucks — though Wyze is as guilty as any manfucaturer of requiring a paid subscription. With great features and a very affordable price point, though, the Cam Pan v3 is the budget security camera to beat right now.
Source: Wyze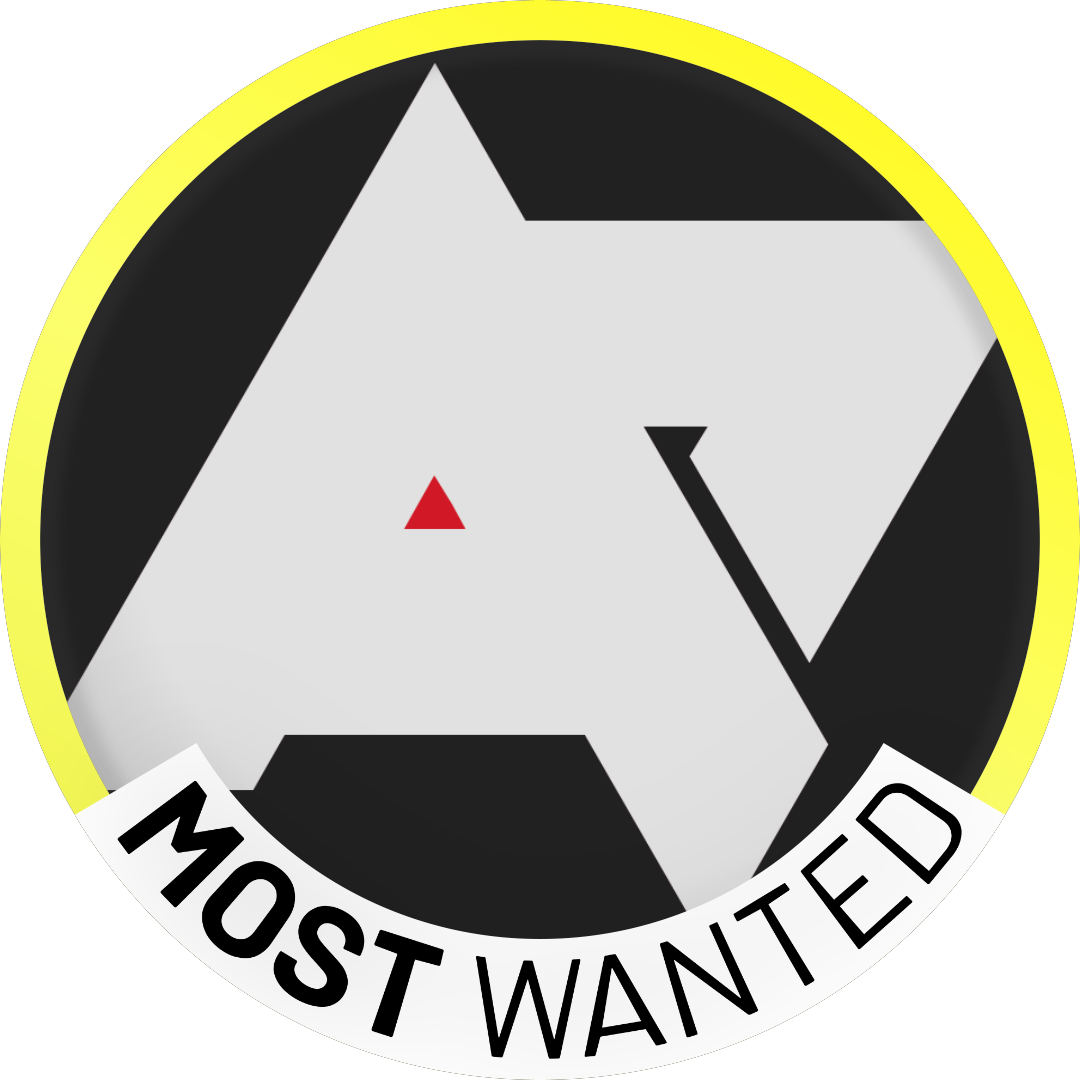 Wyze Cam Pan v3
The Wyze Cam Pan v3 is Wyze's first indoor-outdoor pan-tilt camera, featuring a 1080p resolution, color night vision, and the ability to pan and tilt to point in effectively any direction. It's a great value.
Connectivity

Wi-Fi (802.11 b/g/n, 2.4 GHz)

Internal or External

Either

Axis Control

360° x 180° horizontal/vertical

Operating limits

-4° to 122° F

Integrations

Google Assistant, Alexa, IFTTT
Pros
Very affordable
Works indoors or out
Pan-tilt capability is great
Cons
No built-in battery; wired power only
Weather-resistant power adapter is an additional purchase
Wyze Cam Plus subscription required for full functionality
Price and availability
The Wyze Cam Pan v3 costs $40. You can order one directly from Wyze (which lists the camera at $34 but charges a shipping fee), or grab one from Amazon or Home Depot. Wyze also sells a two-pack for a discounted bundle price of $66, but again, because the company doesn't offer free shipping, you're really only saving a couple bucks versus buying two cameras separately.
Design, hardware, and what's in the box
The Wyze Cam Pan v3 is a nondescript, two-inch cube with a camera lens and an LED on one side, stacked on top of a second cube. The bottom half is a motorized rotating base that lets the camera see in 360 degrees horizontally. The camera can also rotate on the arm that connects it to its base, giving it a 180-degree field of view vertically. Overall, the look is in line with what we've come to expect from Wyze hardware. It's plain, but inoffensive.
Rated at IP65 for water and dust resistance, the Wyze Cam Pan v3 can be used indoors or out, which, combined with its effectively unlimited field of view, makes the camera a very versatile piece of kit. The weather-resistant power adapter Wyze recommends for outdoor use is sold separately for $17, though — not a small ask when the camera itself is only $40.
The camera part of the Wyze Cam Pan v3 is a 1080p, 1/2.9" sensor under a lens that affords it a 120-degree field of view. It's a Starlight Sensor, so named because it makes for some pretty impressive low-light performance that, unlike IR-based night vision, comes across in full color. There's a single mic, plus a speaker for siren and two-way audio functions.
I know, I know, this mounting job is sloppy. It was temporary.
There's a microSD slot on one side of the camera to add local storage, up to 256GB. The bottom of the unit has a 1/4" screw hole to attach the camera to its optional mounting hardware, plus a micro USB port for power. I'm a little annoyed it's not USB-C on principle, but connectors don't matter near as much in devices meant to stay in one place.
In the box, you get the camera, a USB-A power source, a USB-A-to-micro USB cable, and a mounting bracket and screws, plus the literature you'd expect. It's nice that the mounting hardware is included for free, though if you're using the camera indoors, there's a good chance you won't need it.
Video, features, and software
Video out of the Wyze Cam Pan v3 is in line with what we've come to expect from Wyze's cameras. The 1080p footage is decent quality across a wide range of lighting conditions; the camera records in 20 frames per second in good light or 15 frames per second in low light. Wyze advertises the camera as having 8x software zoom, but resolution here isn't high enough to make out fine detail all that far away. With the camera mounted in the corner of my backyard, for example, it's hard to make out faces on the far side.
Low-light video is good, either in color courtesy of that Starlight Sensor or in black and white using IR. The camera falls back on standard night vision more often than I'd expect by default, even with the Wyze app's Night Vision Conditions setting configured to kick on only in "extremely low light" — the night vision sample below was taken around sunset. I eventually turned Night Vision Mode off altogether, opting for color full-color footage; it's not often dark enough where I live that infrared night vision is necessary.
The Cam Pan v3 offers all the features Wyze's cameras typically do, including two-way audio and customizable activity notifications. You might need to pony up for Wyze's subscription service Cam Plus to get more advanced features like person detection and cloud video storage, but Wyze also offers a free plan that may be enough for you (more on that in a bit).
In my time with the Cam Pan v3, the camera never failed to deliver an event notification when it was supposed to, as far as I'm aware. Any time it caught a glimpse of people or pets, I got a notification about it within a few seconds. I've only had a few false positives, mostly during precipitation — mounted in my backyard, the camera misidentified some nighttime heavy rain as both people and pets, which generated a few troubling notifications in the middle of the night.
Tapping one of these notifications opens up a live feed from the camera, where, with Cam Plus, you can swipe up to view a clip of the event (and older clips). These clips are stored in the cloud for 14 days.
This scene was very dark in real life.
There are optional integrations with Google Home and Alexa that let you watch live video streams on your smart displays. Setting up these integrations only takes a few taps, and streams on my Nest Hub Max look great. I do wish video feeds loaded a little quicker, though — it takes four or five seconds to pull up the live view each time.
Privacy Mode makes it obvious the Cam Pan v3 can't see you.
Of course, there are a number of things the Cam Pan v3 can do that stationary cameras can't. The camera's got a Pan Scan function that lets you define up to four positions for it to rotate through, which should come in handy for people who need to monitor especially large areas from a single camera. It can also be set to track movement, rotating to keep moving objects in frame as long as possible.
There's also a Privacy Mode toggle that turns the Cam Pan v3 off and sees it point its image sensor straight down at its base. When you deactivate Privacy Mode, the camera powers back on and returns to its last active position. It's functionally the same as a privacy shutter — the camera can't see anything when it's pointed down — but it's nice to have such a clear indication that the camera isn't currently in use.
Do you need a subscription to use the Wyze Cam Pan v3?
Like so many other smart security camera makers, Wyze requires an ongoing subscription — Cam Plus — to get the most of its cameras. Without any subscription, you don't get cloud video recording. Instead, you'll have to add a microSD card to your Cam Pan v3, which will record to the card 24/7 while active. Once the card fills up, the camera continually overwrites older footage.
A 256GB card will hold about a day of continuous video at 1080p, and you can save clips you need to keep long-term to your phone through the Wyze app. The camera can still detect motion and alarm sounds without a subscription, and send notifications for both, but it can't differentiate between people, pets, and vehicles.
The full Cam Plus plan enables detection of people, pets, vehicles, and packages. Clips are stored online for 14 days, and you have the option to download clips you want to keep longer than that period. Cam Plus is $2 per camera when billed monthly or $20 per camera billed annually, or $10 a month or $100 a year for as many cameras as you want.
Wyze offers a lesser version of Cam Plus, called Cam Plus Lite, for some of its older cameras — but the Cam Pan v3 is not eligible for this plan.
Like so many other smart security camera makers, Wyze requires an ongoing subscription — Cam Plus — to get the most of its cameras.
There's an additional tier past Cam Plus called Cam Protect, which includes all the features in the lesser subscriptions and adds professional monitoring in conjunction with Noonlight. Cam Protect is only available on a per-camera basis, but it's reasonably priced at $4 per month (or $40 per year) per camera.
It's a shame the Cam Pan v3 isn't compatible with Wyze's (optionally) free Cam Plus Lite plan, which, on compatible cameras, includes person detection and saves 12-second event clips to the cloud. Those features would absolutely enough for my personal needs; I pretty much just want to be notified of any catastrophes at home while I'm out of town. At $2 per month or less per camera, though, the paid Cam Plus subscription is still plenty affordable.
Are there privacy concerns with Wyze?
Using any connected camera in your home comes with some privacy trade-offs; they're made to be remotely accessible, after all. Wyze, in particular, is no stranger to controversy in this lane. Last year, it came to light that the company took three years to fully patch a major security vulnerability that made live camera feeds potentially visible to bad actors.
Wyze has pointed out that the vulnerability required local network access and that it started issuing patches to mitigate this risk soon after it learned of the problem. The company now considers the issue resolved, but that it took so long to close the vulnerability completely may rightly give you pause.
Competition
Wyze's cameras are extremely affordable relative to many competing options. As a $40, 1080p, pan-tilt smart security camera that can be used indoors or out, the Cam Pan v3 doesn't really have any direct competition.
TP-Link's Kasa Cam Outdoor offers a higher 2K resolution with some similar features such as night vision, two-way audio, and microSD card video recording for a typical price of about $45. The Kasa camera doesn't have pan-tilt capabilities, though, and is designed to be used outdoors, mounted to a wall — the Cam Pan v3 can be mounted or placed on a flat surface.
Reolink's E1 camera has pan and tilt functionality plus the usual smart camera benefits of activity alerts, remote access, and more, at a similar $40 price point. But that camera is only for indoor use; Reolink does offer an outdoor version, but it goes for $120, three times the price of the Wyze Cam Pan v3.
Should you buy it?
The Wyze Cam Pan v3 offers versatile functionality at an extremely appealing price point. For 40 bucks, you're getting a 1080p camera that can see in 360 degrees, indoors or out, in practically any lighting conditions. Wyze's paid subscriptions are also affordable compared to plans available from competitors, starting at $2 a month for a single camera.
You might be turned off by Wyze's handling of the high-profile security snafu that came to light in 2022, and rightly so — the company took years to fully address a flaw that could have feasibly exposed users' feeds to strangers. Taking Wyze at face value, though, that vulnerability is now closed. That being the case, the Wyze Cam Pan v3 represents an incredible value — just keep in mind you might need to buy a couple accessories like a microSD card and an outdoor power adapter.
Source: Wyze
Wyze Cam Pan v3
The Wyze Cam Pan v3 is Wyze's first indoor-outdoor pan-tilt camera, featuring a 1080p resolution, color night vision, and the ability to pan and tilt to point in effectively any direction. It's a great value.